We are a group of diversely skilled paddlers who come together  to share our knowledge and experiences in the planning of paddles from our home base of Salt Spring Island.  We often rely on the shared experiences of paddlers within our group as we assist in planning excursions further afield.  We are collegial and social and completely run by volunteers relying on the participation of our members to support all aspects of our group.

During the fall and winter we hold meetings to promote safe paddling, discuss past paddles, organise future paddles, and learn about the natural history of the region and how to maintain boats and gear. 
This website is dedicated to the support of Salt Spring Island Paddlers and their paddling.

If you are interested in our group, come to a Meeting or feel free to Contact Us .
Propose A Paddle
Membership
Propose A Paddle
If you are a member, interested in getting on the water for a paddle, and would like some company.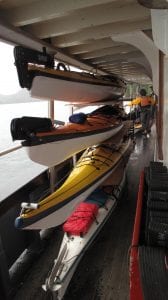 Submit your suggestion using the
if available please include: 
date & time

organizer

contact info

paddle details (destination)

skill level required 

notes etc.
Membership